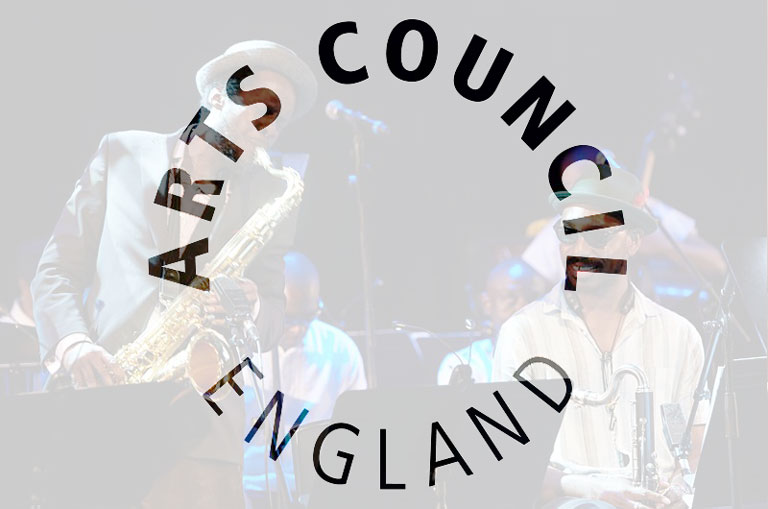 Today I found a letter on Facebook originally posted in a blog at London Jazz News that began  with these words:
As might be expected there has been the usual wailing and gnashing of teeth over the loss of funding to Jazz Services in the current round of Arts Council three year NPO awards. The internet is awash with musicians justifiably angry at what looks like very bad news. 
After the Arts Council National Portfolio funding decisions of 2011 (for 2012-15) a lot of friends and colleagues were stressed and anxious in the months running up to this year's decisions given that the Arts Council budget had been cut more since and many were already squeezed by the loss of local authority funding. Three years ago I spent a lot of time expressing anger and posting consoling messages to friends in organisations like moti roti, onedotzero and Weekend Arts College to name just a few. 
However, I have to say that compared to 3 years ago, yesterday was a walk in the park. Yes everyone was asked to submit stand-still budgets, but the Arts Council has also born some of the cuts internally, for example by moving out of that ridiculously expensive building in Westminster by 2015 and drawing more money down from the Lottery for Grants for the Arts (project and touring funding). But I most welcome that FINALLY we are seeing some redress to the situation where a tiny handful of large traditional, mostly mono-cultural, London-based organisations use up nearly half of the pot. We know who they are and if not here's an example: English National Opera got a 29% cut! I don't want to celebrate cuts (even though I can hear some of you cheering!). The ideal way to solve the imbalance would be just to give more money to the smaller, struggling and, as a whole, more representative organisations without robbing Peter…, but we don't live in an ideal world and it's about time we saw the beginnings of some redistribution of wealth going on. ENO's cut contributed to adding new more grass roots organisations to the portfolio. Some examples are listed in the aforementioned post. 
Yes Jazz Services has been dropped from the portfolio, but NYJO is now funded as a separate organisation, Tomorrow's Warriors (counter-balancing NYJO's notorious lack of diversity) have had an increase, and some of the extra lottery money has boosted the Grants for the Arts touring budget. Given that over the years many jazz musicians have complained about limited access to touring funding from Jazz Services whose delegated function as distributors of jazz touring funds has hitherto hindered direct access to funding for such tours from the Arts Council, perhaps it could be argued that this decision has democratised the process and allowed the few Jazz Services beneficiaries to fly the nest.
An alternative (if somewhat utopian) solution might have been to withdraw even more funding from opera and ballet and allocate it to jazz (including Jazz Services) ensuring that more jazz artists could access funding, especially given the inverse relationship between audience numbers and funding levels across these art forms - ACE funding for opera for 2015/16 is £59.2m, audience is 1.67 million attenders; ACE funding for jazz in 2015/16 is £1.67m, audience 2.67 million attenders! Even taking into account the larger budgets required to stage opera this represents a prevailing perverse imbalance, but taking the inescapable pragmatic view, the tiny steps taken by the Arts Council to re-dress this imbalance can only be seen to represent some progress. We can't rest on this, but for now I'd rather prioritise my protestations and direct them towards the CONDEM government whose cuts across the board, in particular to local authority funding, represents the biggest threat to the arts and society as a whole.